While asbestos can most commonly be found in old building materials and properties, many will be surprised to learn that it can also be found in empty plots of land. As the population increases and the need for housing and commercial sites grows, these empty plots of land are being developed.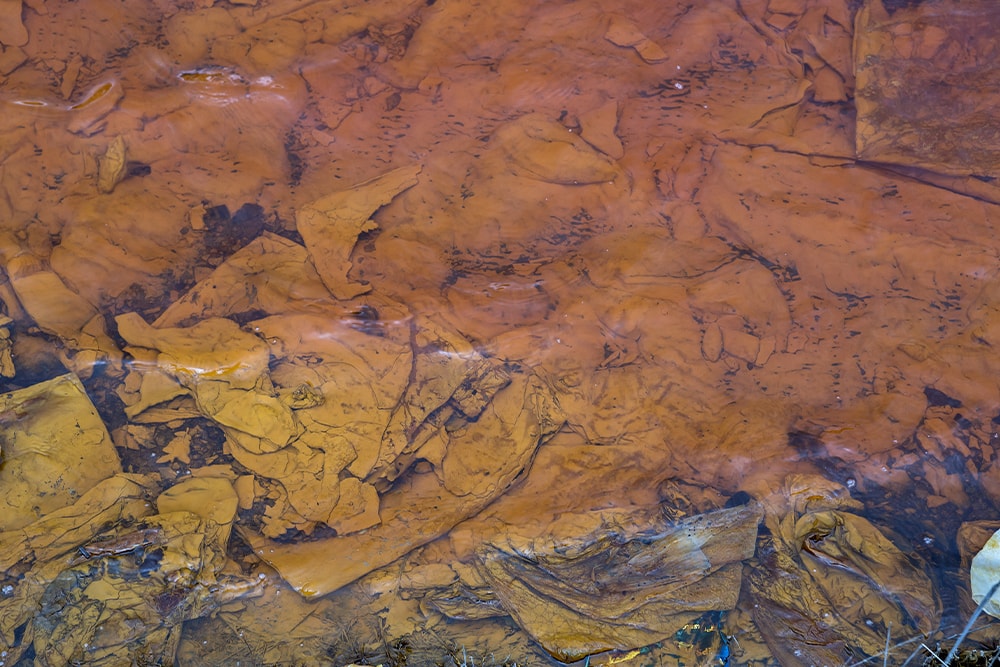 HOW WE MANAGE CONTAMINATED LAND
If there is asbestos contamination in the soil, or any other hazardous materials, it can be dangerous and hazardous for health. This is why it is important to have a professional company first survey and test the land.
Here at Complete Asbestos Solutions, we understand the need for continued development and work closely with construction firms to ensure safety from asbestos contamination and other hazardous materials. We work to provide a rapid response and solution, getting your building project back on track with little downtime. With our years of experience, testing capabilities, and effective solutions and remediation management services, we are the premier team to call.
To find out more about how we can help with contaminated land project management, please call us today on 01202 099906 or continue reading below.
If you suspect, or know, your land is contaminated with asbestos, give the team at CAS a call today on 01202 099906 to discuss the solutions.
OUR CONTAMINATED LAND PROJECT MANAGEMENT SERVICE
At Complete Asbestos Solutions, we strive to ensure that construction companies can continue to develop on empty plots of land, but safely. We do this by surveying the land for potentially hazardous materials, such as asbestos. If we detect any asbestos contamination in the soil, or any other hazardous materials, which we regularly do, we can offer assistance to remediate the issue. We will have your building project up and running again in no time with our effective solutions.
Our team are able to quickly and effectively identify any asbestos contamination in the soil through our expert testing capabilities. Plus, we can also test for any other hazardous contaminants in the soil through our partnerships with other highly accredited companies. Once we have the results, we will work with you to create a solution.
Complete Asbestos Solutions (CAS), your one-stop-shop for all your asbestos-related needs. Our team of experienced professionals is dedicated to providing you with the highest quality services in asbestos identification, management, and removal. No matter how big or small the request, or how complex it may seem, we are here to help. Our commitment is to always provide honest, tailored advice that suits your specific situation, without any unnecessary pressure or misinformation.
At CAS, we understand that dealing with asbestos can be a daunting task. That's why we offer a range of services, including Asbestos Survey Dorset, Asbestos Surveys Surrey, Asbestos Survey Hampshire, Asbestos Surveys Sussex, and Asbestos Surveys Wiltshire. Our team of experts will carefully assess your property to determine the presence of asbestos and guide you through the next steps.
Once the presence of asbestos has been confirmed, our comprehensive management services will help you devise a plan to ensure safety and compliance with all regulations. Our Asbestos Management Hampshire, Asbestos Management Dorset, Asbestos Management Surrey, Asbestos Management Sussex, and Asbestos Management Wiltshire teams work diligently to develop a tailored approach that best fits your needs.
In some cases, asbestos removal may be necessary. Our highly skilled team is equipped to handle the removal process safely and efficiently, ensuring minimal disruption to your property and peace of mind for you.
At Complete Asbestos Solutions, we pride ourselves on our dedication to customer satisfaction and our commitment to providing top-notch services in asbestos management and removal. If you suspect that your property contains asbestos or require assistance managing existing asbestos materials, don't hesitate to contact us. Trust the experts at CAS to provide you with the best possible service and advice for all your asbestos-related concerns.
HOW WE CAN ASSIST CONTAMINATED LAND PROJECT MANAGEMENT
If you are worried about extensive delays to your construction project, you don't need to be. Here at Complete Asbestos Solutions, we work quickly and effectively. We offer a rapid reaction time, swift testing, and have years of experience in the industry. This combination ensures that we can comply with the government's stringent rules but keep any building delays to an absolute minimum.
When you come to our team to evaluate your construction site for any hazardous materials, you will find there are a few ways in which we can assist. Our team can provide the following:
Asbestos and Contaminated Land Surveys
Swift and Efficient Testing of Materials
Remediation Management